Welcome to the world of Miho, where we believe that even the littlest fashionistas deserve to look their best. Our collection of baby clothing is designed to be both stylish and comfortable, making it easy for parents to dress their infants in a way that's both practical and adorable.
Why Miho?
1.FABRIC:

One of the things that set us apart from other baby clothing brands is our focus on quality. All of our clothes are made from all-natural, breathable materials that are gentle on a baby's delicate skin. We use only the best fabrics, such as pure natural sheep wool, merino wool, cotton and bamboo, to ensure that our clothes are not only comfortable but also safe for babies to wear.   

2. DYE:

Our garments are infused with Ayurvedic herbs that are known to have therapeutic properties, such as turmeric, neem, aloe vera, sacred lotus and many more, derived from the ancient Indian dyeing concept of Ayurvastra, which can aid in the healing process and provide protection against germs and bacteria. These are completely toxin free and kind on mother earth too.

3. STYLE:

But perhaps the most unique aspect of our brand is the way we approach design. We believe that fashion should not only be stylish but also fun. That's why our clothes feature playful colours and functional patterns, that will delight both babies and their parents. Our classic yet modern outlook has something to suit every taste. Our clothing collection includes everything from  onesies to tees and pants, so you can find the perfect outfit for your everyday.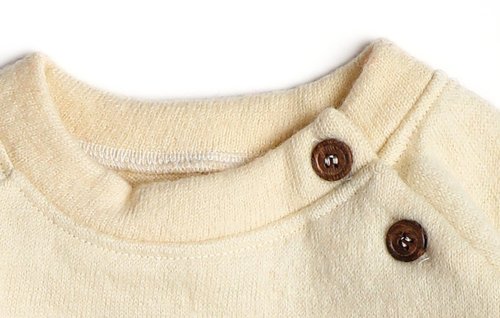 Wooden buttons to reduce plastic impact and conscious positioning to help baby wear the tee.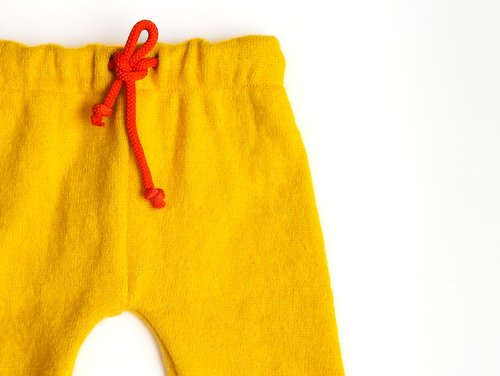 Drawstring to allow movement and maximise comfort with required fit and hold.
Extended footie which ensures warmth and avoids baby tantrums!
There is so much more that goes into designing!
We have taken care of tag placement to reduce neck irritation. Reduced the number of tags to minimise the bulk. It's all about making everyday brighter and happier for your baby. The clothes can easily be adorned by both baby boy and baby girls. Care, love, style and colours - nothing differentiates the intent of providing with the best possible for you!
4. ETHICS:
We are largely handmade and hand-crafted. Right from sourcing wool from the shepherds, through dyeing with herbs to actually knitting or stitching the garment and adding tags to packaging - is all done by human hands full of love, empathy, skill and talent.
At Miho, we understand that being a parent can be challenging, and we want to make it a little easier by providing you with the best. So if you're looking for clothes that are both stylish and comfortable for your little one, better for your baby and kind on earth look no further.
Visit us at www.wearmiho.com to browse our collection and find the perfect outfit for your little one. Happy shopping!